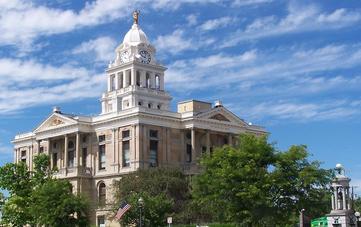 If you have expired, unused, or unwanted medications in your home, Medication Take Back Day - slated for Saturday, October 22 - is a practical and safe solution.
Those looking to get into the Halloween spirit will have a unique opportunity this weekend in Marietta! The Historic People's Bank Theater will be the site of a ghost hunt on Saturday, October 22. The spooky event is described as a tour for "serious" ghost hunters.
Parts of Washington County are without power after a severe thunderstorm ripped through the region this afternoon, dropping two inches of rain and sizeable hail in Devola and other parts of the region.
Generations of Marietta residents have come to depend on AM 1490 for news coverage. When severe weather strikes, an industrial accident occurs or the Ohio River floods, the WMOA staff goes on alert to keep Marietta informed.

Blogs

21st Annual event to be held at Marietta Country Club

High School Football will be here before we know it