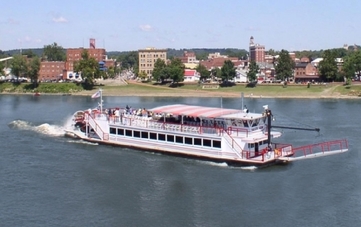 'Dancing with the Docs' is coming to Marietta Saturday, and participating doctors are busy practicing their fancy foot work for a great cause.
Migrating black bear reported in Harmar Hill area
About 3,000 gallons were spilled at the north fork of Mill Creek Monday night.
Generations of Marietta residents have come to depend on AM 1490 for news coverage. When severe weather strikes, an industrial accident occurs or the Ohio River floods, the WMOA staff goes on alert to keep Marietta informed.

Blogs

If you need help figuring out how to listen to us online, on your computer or downloading the app then read on!

In this world of hurry up, win, get more and get it faster, we daresn't forget to laugh.