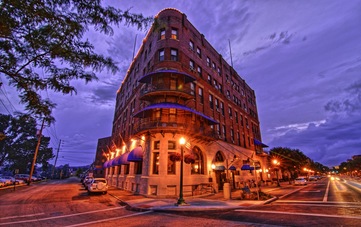 A Marietta man was arrested this week after being identified as a suspect in a recent break-in at the Washington County Library.
A solar-powered aircraft that has many of its parts manufactured by a local company reached a significant milestone yesterday after completing the first round-the-world solar flight.
Something about the Ohio River calls to lovers of the Blues, and this weekend that call can be answered at the Big Bend Blues Bash in Pomeroy, Ohio.
Generations of Marietta residents have come to depend on AM 1490 for news coverage. When severe weather strikes, an industrial accident occurs or the Ohio River floods, the WMOA staff goes on alert to keep Marietta informed.

Blogs

If you need help figuring out how to listen to us online, on your computer or downloading the app then read on!

In this world of hurry up, win, get more and get it faster, we daresn't forget to laugh.