Gale Force Winds in Marietta

February 13, 2017
So I was getting the news ready this morning just minding my own and once the sun came up on a wonderful, chilly Monday morning, I took a look out of the window. When what to my wandering eyes did appear was a stop sign in our yard leaving me in fear. What on earth was the wind doing? Blowing pretty darn hard apparently.
Naturally we have to go take care of this sort of situation. We don't want any first time Pershing Rd. travelers to blow a stopsign and end up with a dent in the side of their car when they scream on to Lancaster.
Step 1: Get it out of the yard. I'ts amazing how big these things actually are.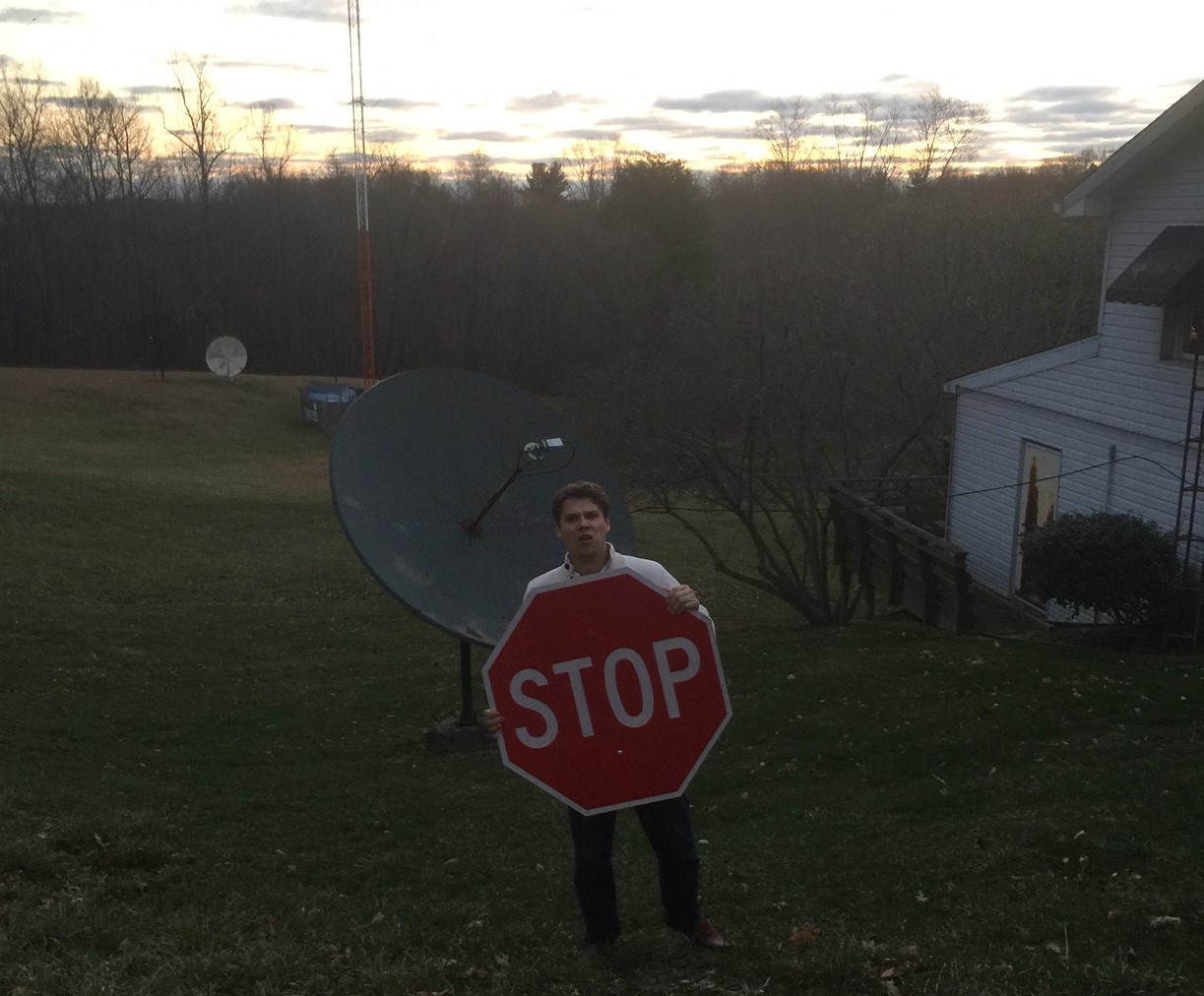 Step 2: Do a public service: I didn't have my socket set in my back pocket today so I had to do the next best thing. Just stand there and hold it.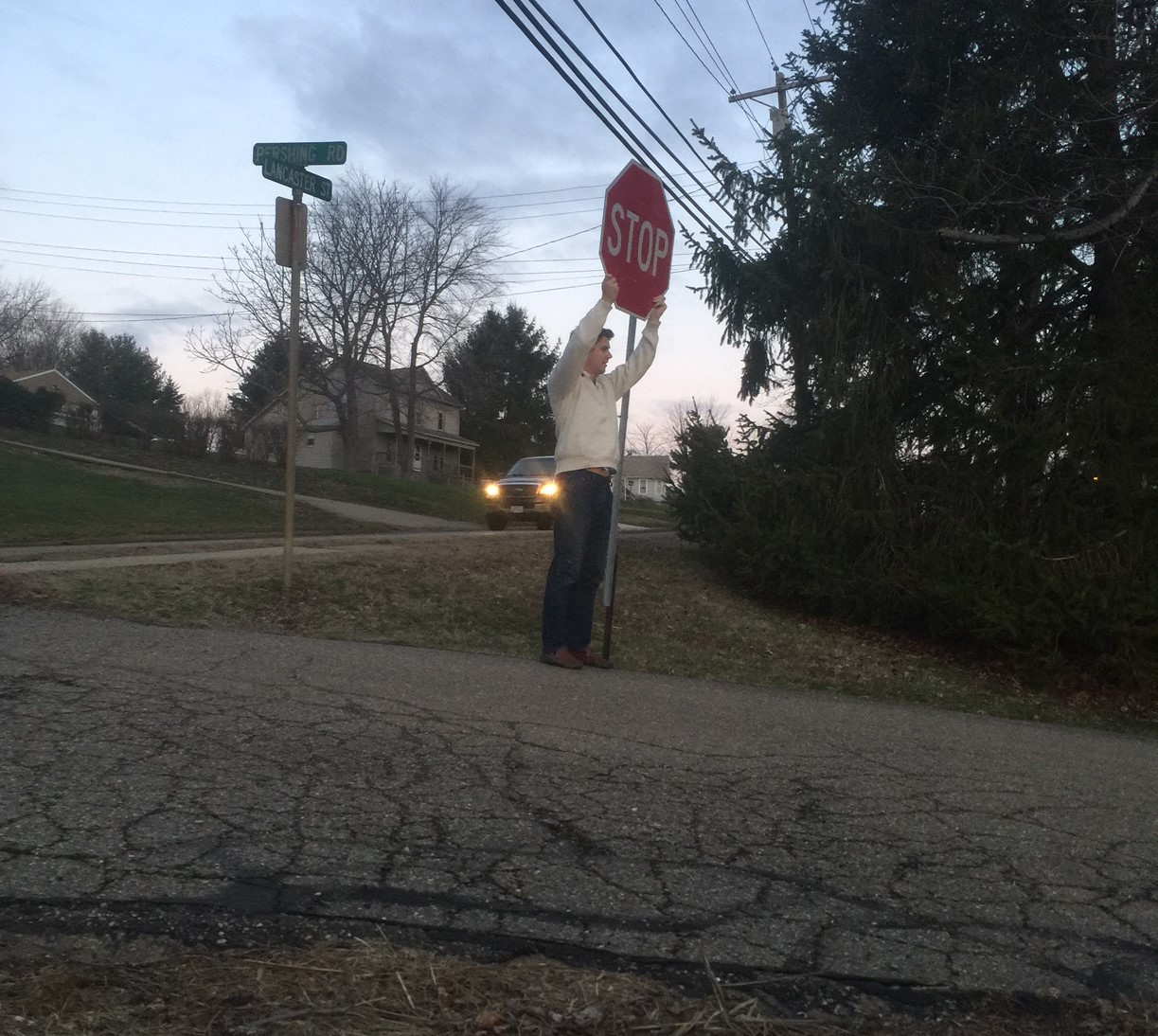 We'll be watching out the window here at the station. Be sure to make a complete stop!
MOV Restaurant Week Kicks Off Feb. 27
The inaugural Mid-Ohio Valley Restaurant Week kicks off February 27, with 13 local restaurants participating. The event, which runs through March 4, encourages locals and visitors alike to enjoy a great culinary experience, visit an old favorite, or find a new hidden gem, all while supporting local businesses.

Scoreboard for Friday, February 24, 2017