Let Me tell you About My Best Friend

May 2, 2017
May 2nd is a pretty important day for me, because first off, it's my Moms birthday. As you might expect she's the best Mom ever and I think she was the original inspiration for "Superwoman" after a writer watched her wrangle four wiley kids. (that's not true, the history of Superwoman goes back much further than that)
Last year May 2
nd
became important for another reason, I went to the
Humane Society of The Mid Ohio Valley
and left with what would shortly become my best friend. I'd been browsing
Petfinder.org
quite a bit through late 2015 and early 2016 waffling about adopting a dog and trying to find one that might be "right for me". I wanted a smallish dog, but was pretty open otherwise. Eventually one day while browsing petfinder I found a dog that was at the HSOV I thought I might like to meet so I went up there, but turns out she had found a home. About a month later I found another dog there so I went up to meet her. Bear Bear as she was known at the time, was an all White Terrier, and was not interested in making new friends. She was extremely shy and very unsure of Me. We went for a quick walk around the HSOV, Which she enjoyed, and I decided to put in an application for adoption. Luckily it was accepted and one year ago today I took her home. I later put two and two together and figured out that the dog I now owned was the dog I went to the HSOV to meet initially a month or so ago. She had been there, gotten adopted, and then was back in the shelter a short time later where I once again saw her and wanted to meet her, but didn't realize it was the same dog. So It certainly seems like it was meant to be.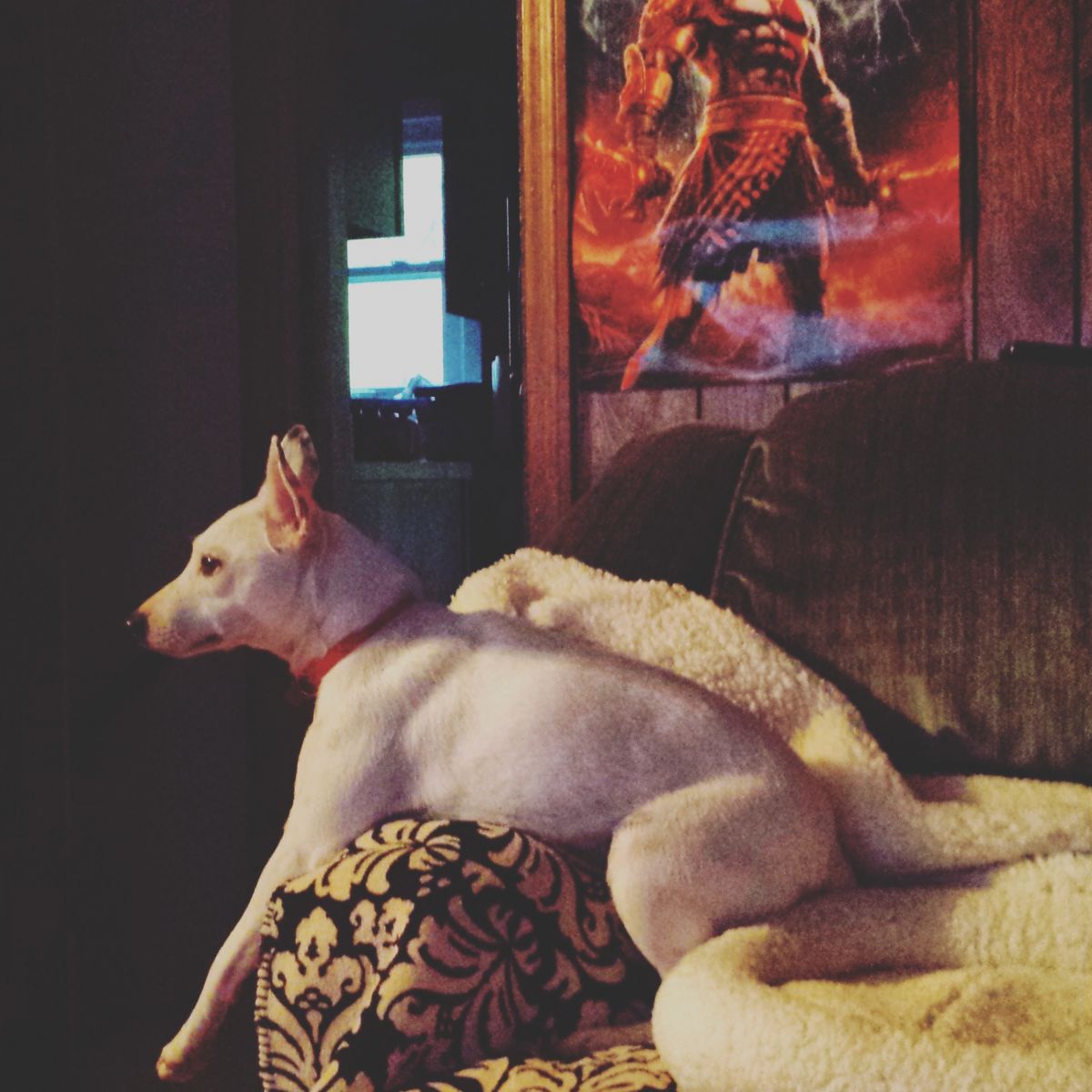 She was TERRIFIED the entire trip across Marietta and threw up in my car twice. Once we got home
Cortana
, As I had dubbed her, was not as nervous but still sat on the opposite side of the living room. I don't really remember how long she was adamant about sitting by herself, but it was a few days before she eventually decided I was cool and jumped up on my lap while I played Xbox.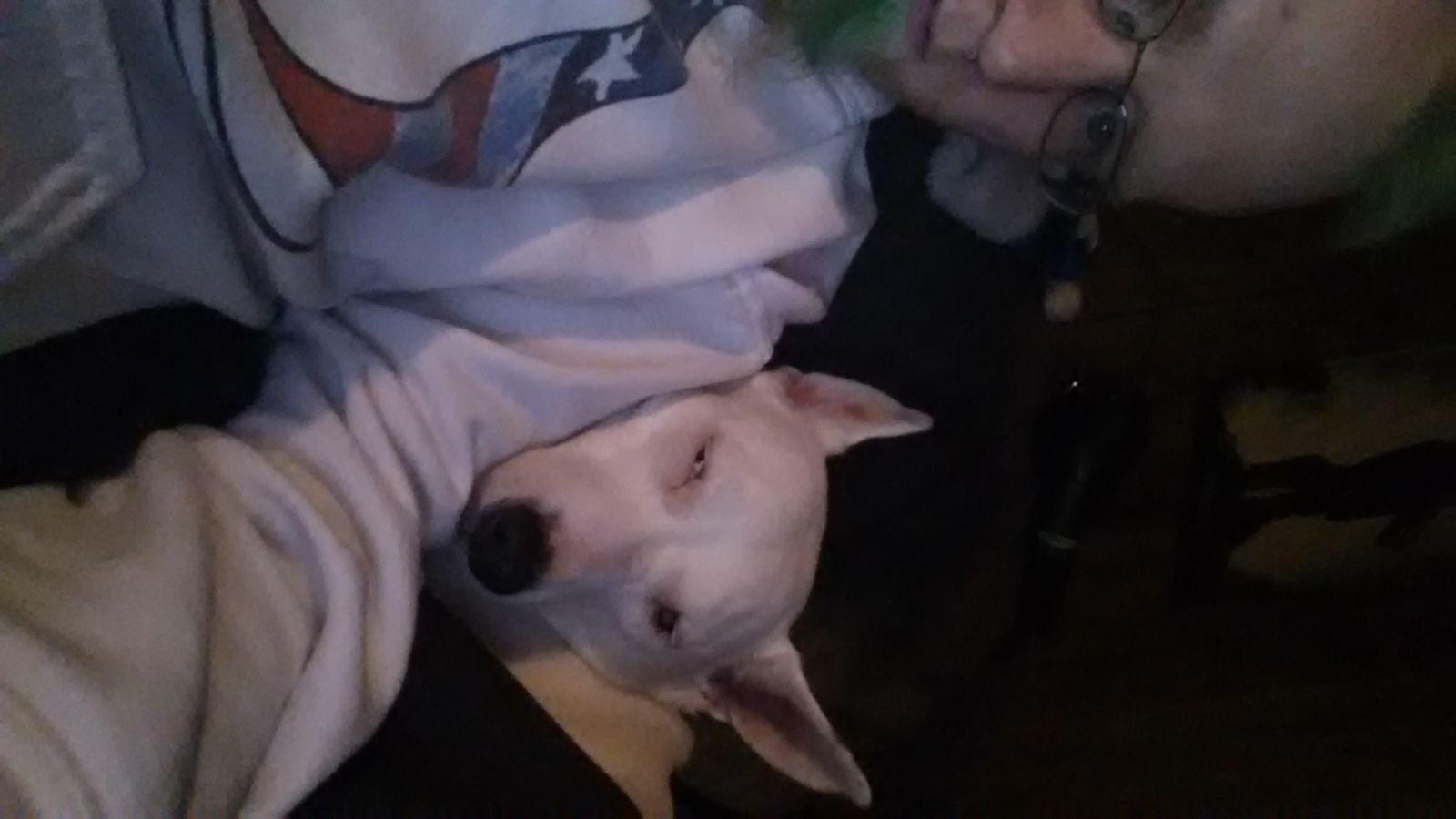 A year later she still is very unsure about every other person she's met except my friend Greg. Nobody at the radio station has pet her, because she isn't a fan of them. But for me, most days when I get home, she's sitting on the steps waiting for me, as I walk up the steps she stands at the top and jumps in circles.
I was told at the HSOV that Cortana had probably been abused at some point in her past based on her behavior, and especially when that's the case, adopting a pet can be a box of chocolates, you never know what you're gonna get. How's the dog gonna act when you get it home? is it gonna eat your shoes for fun? Pee on your bed because it's nervous? The possibilities are endless. For me though, as it turns out, I adopted the best dog ever. She has never once thought it would be a good idea to bark at the neighbors dog at 3AM, She never barks when a dog walks past the house, she doesn't beg for a bite of my bacon, she is in fact, a good dog.
As I went through the process of adopting Cortana, and even including all the times We've worked with the HSOV including the WMOA Christmas zoo the past couple years It has given me a greater respect for all the amazing people that work or volunteer at the HSOV and the lengths they go to to try and help so many animals in the area. I would suggest that if you're in the market for a pet, check out the HSOV, you can see all their animals on Petfinder.org You never know, you might be like me and find the perfect match.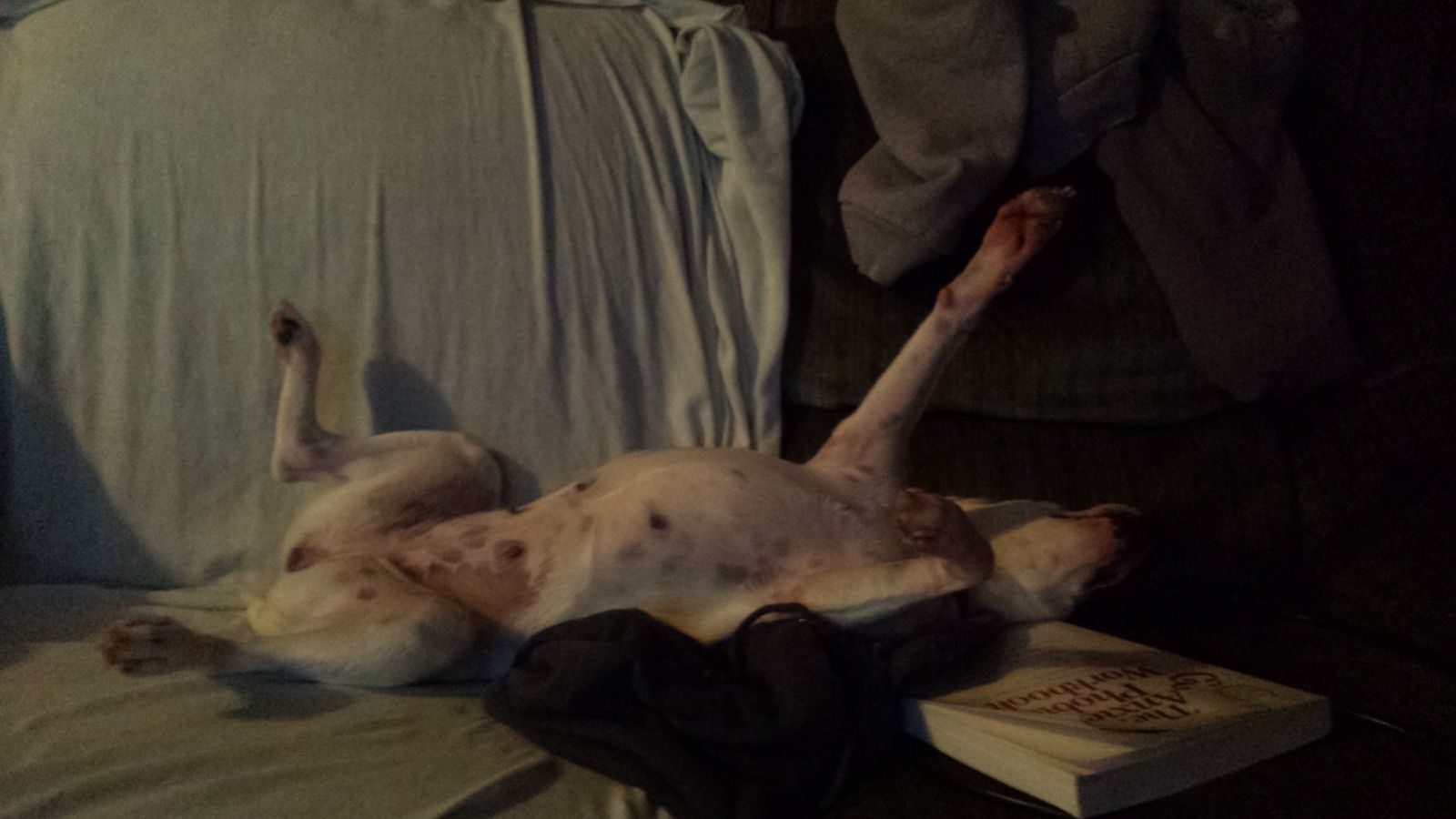 If You would like to see a few more pictures of Cortana I've attached them on links below So as to not streth this blog out anymore.