Home > Sports

Sports

Posted on: 01/03/2018
By Drew Rucker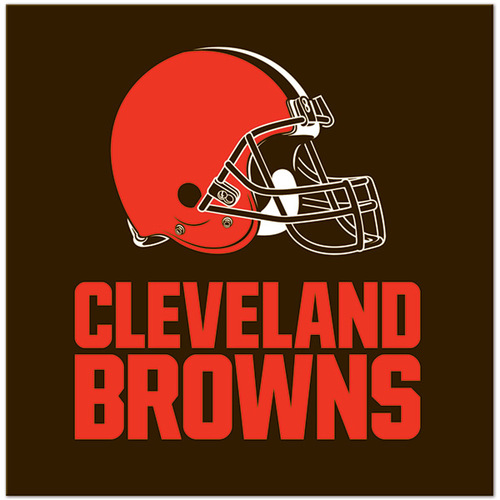 The Browns concluded the season 0-16, joining the 2008 Detroit Lions as the only two teams to go 0-16 for an entire season. They obviously have holes to fill in all phases of their football team, but they may not be as far off as it seems. They were competitive in a majority of their games this season, and with a little more talent, better coaching and better quarterback play, they may have stolen a couple or even a few of those games. They head into the off-season, with a very important few months ahead of them. So, what would I do if I were in control of the Browns heading into the off-season.
First off, the decision making and scheme from the coaching staff have continuously put the Browns in bad situations the entire season. The offensive play-calling has relied on an inaccurate 21-year-old quarterback in DeShone Kizer, who should have stayed in school this year. Defensively, they have not played to their corners strengths for most of the season. Jason McCourty has been one of the highest rated corners in press coverage all season, as well as Jamar Taylor and Briean Boddy Calhoun. They for some reason did not like to play press very much this season, regularly giving the receivers 7-10 yards of cushion, even on 3rd and short plays. Browns safety Jabrill Peppers regularly played his safety position 20-30 yards off ball, which gave him very little room for error, and normally left open passing lanes for offenses the entire season. They had to find receivers just past the linebackers and they had all kinds of room to run with the ball before Peppers finally got downhill to tackle him.
Peppers has shown to be better playing at the line of scrimmage, but they very rarely played him there. Step one for me would be to get a new head coach and coaching staff. Unfortunately for the Browns, owner Jimmy Haslam stated after their week 17 game against the Steelers that Hue Jackson would be his head coach for the 2018 football season. It does seem that some assistant coaches may be let go and an offensive coordinator will be hired as well. So, since a head coaching change does not look like it is happening at the moment, I will not waste your time discussing head coaching candidates.
Secondly, there is talent on the team and quite a bit of it, but there are still holes and one is at the most important position, quarterback. Deshone Kizer has looked good at points this year, but has looked far from competent for a majority of the season. His inaccuracy and decision making has gotten him into trouble many times this year. Some think that Deshone deserves at least another shot next year before they move on from him, which I will not argue with, but he has not shown enough this season to warrant them not drafting a quarterback this season. The Browns currently have no quarterback that has been in the league for more than 2 seasons, which is not exactly a great idea when you are trying to groom a rookie quarterback, while starting him every week.
An ideal situation this off season would be to grab a veteran like an Alex Smith or a Chase Daniel who could be a good veteran presence for the younger quarterbacks on the roster, while playing quarterback for the Browns. The next step would be to draft a quarterback in the draft at the end of April. The Browns have not invested high draft picks on a quarterback since they drafted Tim Couch with the first overall pick in 1999. They should use one of their first-round picks to get one of the top quarterbacks. The consensus top quarterbacks, who are the most "NFL ready" are Oklahoma quarterback Baker Mayfield and UCLA quarterback Josh Rosen. Each quarterback presents a different skillset and each have their own flaws. For Baker, his biggest knock is his height as he is projected to measure at 6 feet and one-half inch, which is less than ideal for some people. It does not seem to be as big of a deal if the quarterback can see the field. Mayfield is knocked for his antics, but most forget that college athletes are anywhere from 17-23 years old. Does he need to grow up, absolutely, but is that a reason for a team that has had problems drafting quarterbacks the past 15 years, to pass on him? The positives greatly outweigh the negatives.
Josh Rosen is also a very talented quarterback, who did not have much around him at UCLA. Much like Mayfield, Rosen is very accurate, has a good arm and elevates the guys around him. The knock-on Rosen is his attitude. Some question his commitment to football and that scares a lot of people who have not done their homework on him. Both quarterbacks would be a huge get for the Cleveland Browns and they seriously need to think about drafting them. There are other quarterbacks in the class such as Lamar Jackson, Sam Darnold and Josh Allen, but there are questions on Jackson being a quarterback at the next level and most feel that Darnold and Allen need another year in school and should not touch an NFL field until at least the 2019 football season.
When you look at the Browns offense this season, it was not pretty most games. The run game was supposed to be what the team leaned on, especially with a rookie quarterback under center. Isaiah Crowell, when he got the ball, was very good. He averaged over 5 yards a carry for a majority of the season. Unfortunately for him and the offense, head coach and play caller, Hue Jackson, decided to stray away from the run game. When they committed to the run game, they were successful with it. After quarterback, running back is the next task on the checklist going into the 2018 season. Depending on their plan, they could look at signing a running back like Carlos Hyde in free agency and grabbing a running back in the later rounds of the draft in April. They could also look to add one of the elite backs in the draft such as Saquon Barkley or Derrius Guice. They would either have to grab one of those guys at 4 or trade back up in the late teens, which they may not be real thrilled about doing. I would bet that they grab a back in free agency and add at least one back later in the draft.
They should look to add more receiving as well as their receivers have not exactly lit up the field on a weekly basis. With Josh Gordon, Corey Coleman, Seth Devalve, David Njoku and Duke Johnson in the fold, another playmaker like a Calvin Ridley from Alabama would be a great addition to an already talented, but young group. Like I said, the quarterback position needs addressed, which needs to be one of the first priorities when it comes to adding personnel to the Cleveland Browns.
Defensively, the Browns have quiet a good base to build off of. Their front seven led by 2017 1st overall pick, Myles Garrett, was pretty good when healthy this year. They were one of the best defenses against the run. They gave up a lot of points over the season, but that was partially because the offense put them in tough positions many times this year. When you look at the scheme the Browns played with, you start to see that the defense was not as bad as it may have seemed. The coaching staff put the corners in terrible situations and played their rookie safety, Jabrill Peppers, 30 yards off the ball. When it comes to additions this off season, they could use a corner and maybe another safety. They could fill those holes with one player, Minkah Fitzpatrick, who can play a little bit of everything when it comes to the secondary positions. I envision them going to free agency to add depth to the secondary as well. One of their bigger needs on the defensive side of the ball is pass-rush, which I think they may address in free agency and the draft.
Overall, despite going 0-16, the Browns may not be as far off as they seem. Quality quarterback play fixes a lot of their problems. They have a chance to take a step next year with the right moves and right coaching staff in place. I hope for the sake of Browns fans everywhere, they get it right, and soon. Hang in their Browns fans, I truly believe that 4 years from now we are discussing a much better football team for the first time in a long time.