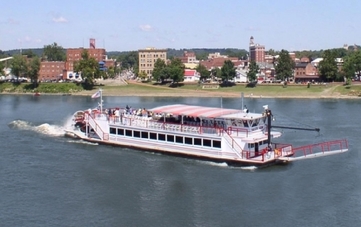 Campus Martius will be hosting a Mystery Theatre event coming up in March. The theme? Totally 80's... Totally Murder.
Hipp Stage Productions will be holding local auditions at Peoples Bank Theatre, Sunday, February 26th at 5pm.
A section of the Ohio River Trail will be closed beginning Monday for construction at the Waste Water Treatment Plant.
Generations of Marietta residents have come to depend on AM 1490 for news coverage. When severe weather strikes, an industrial accident occurs or the Ohio River floods, the WMOA staff goes on alert to keep Marietta informed.

Blogs

How strong were the winds over the weekend? It had it's way with this stop sign by the radio station. You still have to stop at the corner of Pershing RD and Lancaster St.