The Power of a Handwritten Note

May 12, 2015
I've always been a writer.
I love the feeling of pen on paper, scratching out poem verses and moving them around. Recently I read an article titled Top 25 Things Vanishing from America. From that Top 25 list I could understand 'cameras with film', 'land phone lines' and 'personal checks' of items soon to be fossilized from our daily lives, but what troubled me was hand-written letters.
As I peck away at a computer it may seem hypocritical, but I try and score 25 hand-written notes per week. To me there is nothing more thoughtful and heartfelt than the extra effort of time and meaningful words. I use napkins, postcards, restaurant menus and proudly see those notes posted on bulletin boards or keep those I receive tucked away in a drawer.
I once got a call from a an old neighborhood friend whose mother had recently died, and he said "of the many cards we received expressing sorrow, nothing quite hit home as your words scribbled on a napkin it raised us up and sparked a real heartfelt family conversation. Thank you. (It is too bad in this fast-paced life that the only time we stop and reflect is when something stops us. Our blessings to all who were shaken to a stop by the news and hope it will give them cause to stop to praise God for times gone well.)
So the gift of words can strike a chord, but so can that special wrapping paper, or homemade card. I can honestly say, I haven't purchased a card or wrapping paper for someone in 30 years. It's not because I'm cheap it's because it means more, its stands out, it's memorable!
And sometimes it rubs off on that next generation it may otherwise be lost on.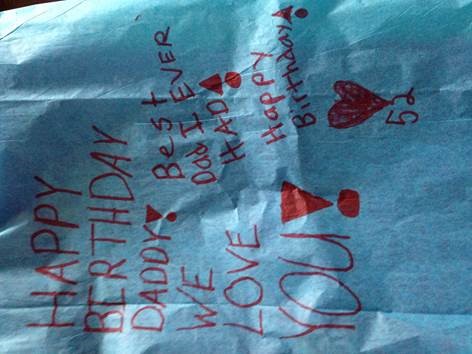 For years I shared stories with college kids and anyone who would listen about the power of being memorable. I shared the story of a note to an old photographer who snapped a picture of Elvis and how 5 years later the man (who had saved my card) chose to seek me out and send me the original photo matted and framed with his story about that day on the back. It's one of the most prized possessions I own. What did it cost me? A thank you note.
There is story upon story of how notes prompted special business deals, a rare Coca Cola ad campaign poster and mostly responses from a recipient years on, from the note being sent.
The most poignant story is I've already referenced, that of photographer Bruce Roberts who snapped a picture of Elvis in 1956, before The King was the king. I first saw the photo in the Metropolitan Museum of Art in Chicago and jotted the man's name down. Years on I had found a phone number of this man in Tampa and contacted him about this photo and asked if I could buy a copy. He informed me that he was retired, that all his negatives were donated to The Smithsonian and he no longer had access or control of them.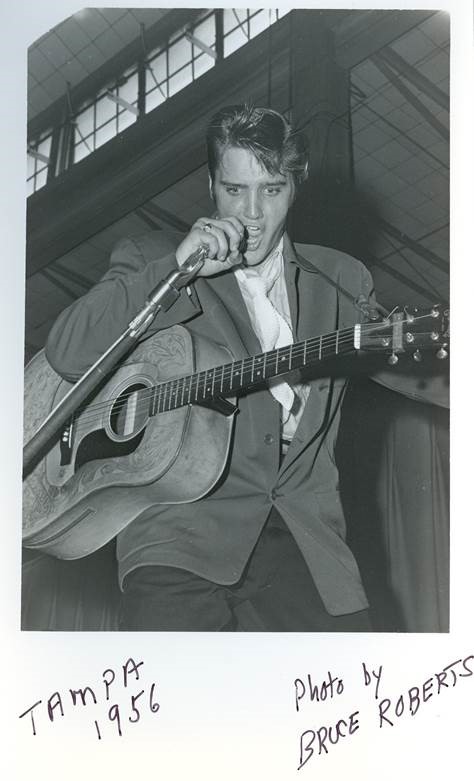 We chatted about his life, he shared some stories and appreciation for my interest in his work, I got his address and the conversation was over. I sent a thank you note for his time.
Five years later a phone call came in to WMOA (I had inserted a business card in my note) from Bruce Roberts. It took me a few minutes to remember who he was, but eventually he confided in me that his wife had died, he was moving to a home in St. Pete and when cleaning out his house, he found this negative of the picture I liked and wondered if I still was interested?
So in the mail without a fanfare arrives this marvelous already framed photo with a note on the back. I initially thought it didn't cost me anything, until I realized it wouldn't have happened without a hand-written note.
Scoreboard for Saturday, December 16, 2017